We will dismiss school at 2:00 pm for Parent-Teacher Conferences on Wed. Oct. 23 and Thurs., Oct. 24th. There will be no school on Friday, October 25th. The district will be spraying pesticide within parts of the building on 10/25.
Illini Central would like to thank Bayer Crop Science for sending volunteers to work around the school grounds. The Bayer volunteers weeded the pollinator garden, flower beds, and cut trees out of the flowers in the courtyard area. Thank you for giving of your time and helping to support the school and community!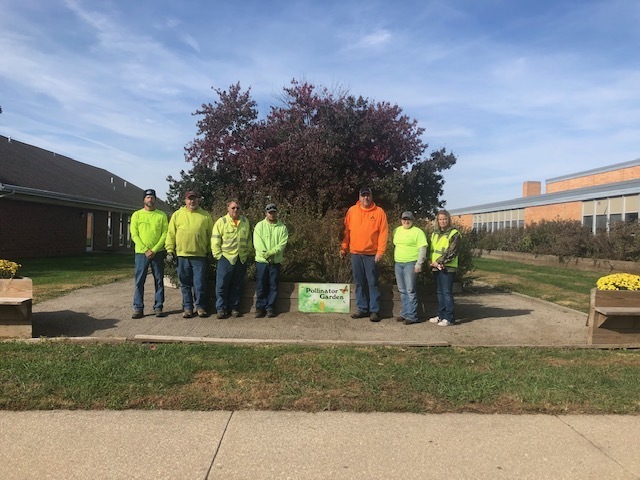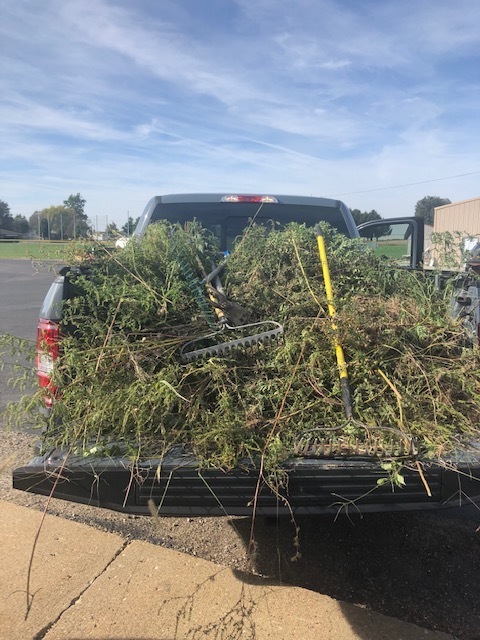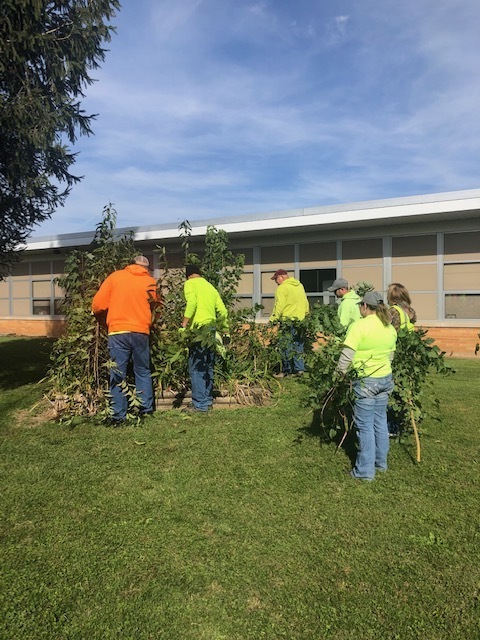 The intersection of North West Avenue and Chestnut Street is reduced to one lane. The closure of the southbound lane will last through today and tomorrow. As a result, we will direct all of our east parking lot traffic included buses to travel north to exit the school. Traffic will be congested in the area, and we are working with the Mason City Police Department to supervise traffic. If you pick up your child on the east side of the school, we ask that you please use the west pick up and drop off lanes moving forward. If you need to inform your child, we ask that you please call your school's office to let them know to go out the cafeteria exit. Thank you for your patience and your cooperation.

Bus 6 and Bus 10 will be running between 10 and 15 minutes late this afternoon. I apologize for any inconvenience this may cause.

I apologize for the late notice but we will be combining some routes this evening. Bus 9 will split and the town kids will be riding Bus 10 with Mr. Genseal and the country kids will be riding Bus 6 with Mr. Hoff. Drop off times may be a little later than normal. We thank you for your cooperation and apologize for any inconvenience this may cause.

Reminder: Illini Central CUSD189 will dismiss Wednesday Sept 25 at 11:15 for school improvement activities. There will be no afternoon Pre-k classes.
Any high school student or parent wanting to stay in the know with what is happening in regards to college and career, please sign up with your graduating class for email and text updates. Follow directions here:
https://tinyurl.com/SignUpICHS
.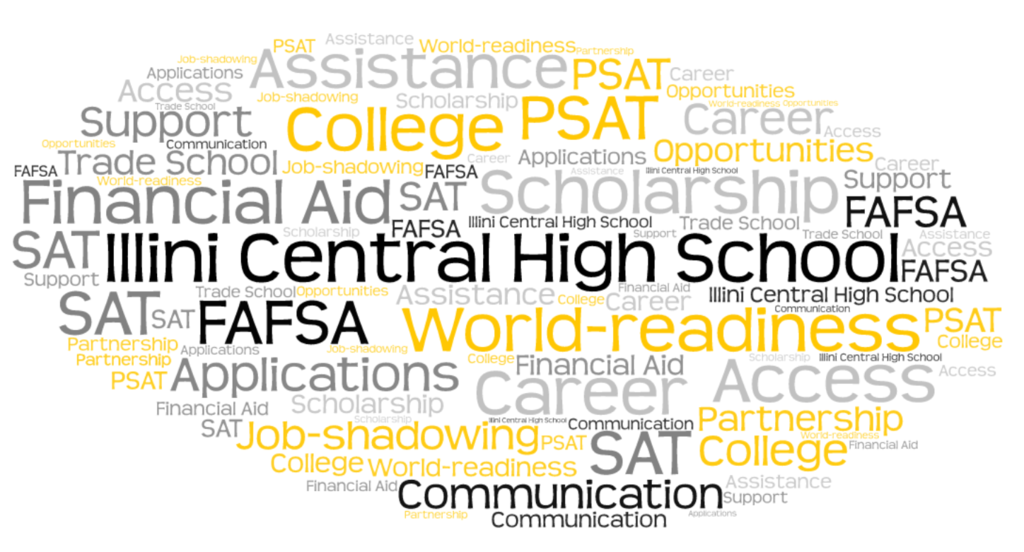 The middle school cross country meet for today at Rushville has been cancelled. There will still be practice.

Just before middle school lunch today, we received a report that a student had a weapon in his locker. We immediately detained the student and conducted a search of the locker. We did find an airsoft pistol, and we secured the item. Law enforcement was notified and worked with us to investigate the details and to insure that the building was safe. The school day was not interrupted as there was no immediate threat to students . We are appreciative of the students who reported concerns and allowed us to maintain the safety of the students and staff.

Starting tomorrow, September 11, thru the 19, we will have a driver shortage. Easton town riders from bus 5 will now be on bus 7, pick-ups will start around 6:25. Country riders on bus 5 will now be on bus 11. Other times may vary due to these changes and we thank you for your patience and understanding while we do our best. We also apologize for any inconvenience this may cause

We want to make you aware that students who ride bus 6 will be riding home today on either bus 9 or bus 10. As a result, student drop off times for all three buses will be altered and many will be later than normal. We apologize for the inconvenience.
Bus 6 is running late this morning. Please pardon the delay. We will pick up students as soon as possible.

IC Schools will be conducting a lockdown drill in a few minutes. This is done in conjunction with the MCPD and is required by state law. This is just a drill. Thank you.

The Middle School baseball and softball games along with the High School golf match and cross country practice have been cancelled for this evening.

The Board will welcome two guest presenters at the Thursday, August 15 Board of Education meeting. BLDD Architects will provide an update on building addition planning. First Midstate, Inc., the district's bonding agent, will discuss funding options for school construction.

IC has 2 Paraprofessional (Teacher's aide) positions open for the 2019-2020 school year. Not sure if you qualify? - Be at least 19 years of age and; - Show proof of ONE (1) of the following requirements: - Associate's degree or higher; or - 60 semester hours of coursework Email
kparr@illinicentral.org
or
lsarff@illinicentral.org
or 217-482-5180. #WeAreIC


The Illini Central CUSD #189 Board of Education will hold a special meeting on Thursday, August 8, 2019 at 5:30 pm in the Grade School Library. The purpose of the meeting is for the Board to consider personnel recommendations.

Just a reminder of the events that are on our IC schedule for this week: Wed. August 7th: HS, MS & GS Registration from 2 to 7 p.m. & the Mandatory Sports meeting at 6 p.m. in the gym. Thurs. August 8th: Freshmen Orientation at 6 p.m. in the ICHS gym. #WeAreIC

Vacancy: Grade School Principal Qualification: Must Possess PEL with Administrator endorsement. Completed Teacher Evaluation training. Apply: Email resume, letter of interest, three letters of recommendation, and transcripts to: Mike Ward, Superintendent
mward@illinicentral.org
Subject: GS Principal Applicant