Good morning, Illini Central families! Here are the school supply lists for Middle & Grade school students: Middle School:
https://5il.co/1bzpc
Grade School:
https://5il.co/1d2pl
For the families of High School students...writing utensils & notebooks could be purchased, but until the students have their full class schedule...they will not know all that could possibly be needed. We hope your Summer is off to a great start! Take care. #WeAreIC #BeJimmy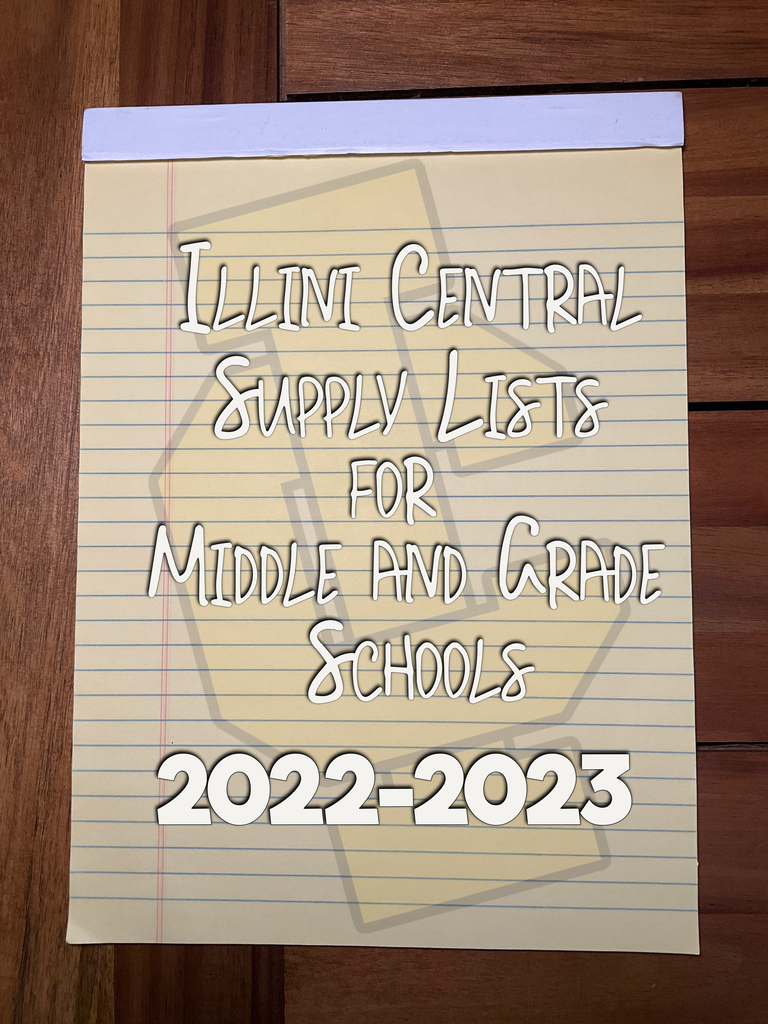 Graduates from Illini Central may apply to help fund their college or technical school tuition by utilizing the Illini Central Student Loan Fund. The money made available to graduates from Illini Central High School through the Student Loan Fund is a loan. As such, the committee expects the applicant to make repayment of the money borrowed as soon after leaving school as is feasible. The prompt repayment of this loan will assure future students of Illini Central the same privilege to take advantage of this fund. There is a limit of $500.00 per semester with the total amount granted not to exceed $3000.00. The Student Loan Fund committee will be meeting to approve student loans for the Fall 2022 semester. Students that are interested in acquiring a loan need to submit an application by August 12, 2022. Applications may be picked up in the high school office or on the school website at
www.illinicentral.org
under "For Students" on the high school page. Students must also submit a copy of their class schedule as proof of enrollment in college courses. Here is the link to the application on the IC website:
https://5il.co/1cd8j
Please contact Jennifer Durbin at Illini Central High School at (217) 482-5180 or
jdurbin@illinicentral.org
with questions. #WeAreIC #BeJimmy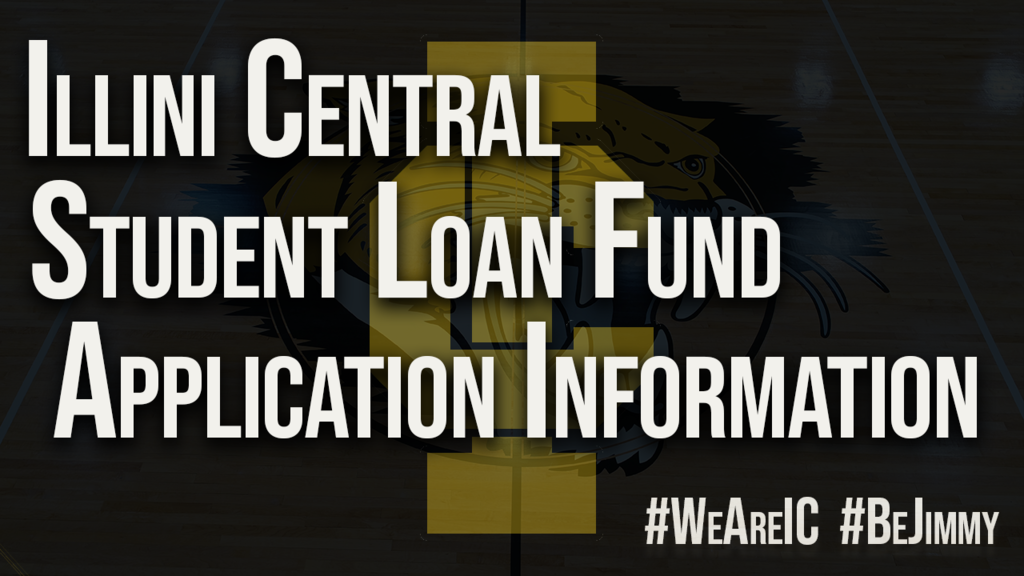 FYI: The Illini Central School Board Meeting for this month will be held on June 23rd. We posted in error earlier this week. Have a great weekend! #WeAreIC #BeJimmy

We experienced a momentary power outage that has affected our phones. If you call the school...you can leave a voicemail message through email that will reach the extension you chose. If you have a Summer School related message that would need a response from Mr. Kloba...please email him at
kkloba@illinicentral.org
Thank you & Sorry for an inconvenience.

Correction: The June 15, 2022 Board of Education Special Meeting will begin at 6pm. We apologize for the error in the previous message.

Reminder: The June meeting of the IC Board of Education has been moved to Thursday, July 23rd at 7:00 pm at the Mason City Public Library. The meeting will include a hearing on the amended FY22 budget.


Wrapping up the 2021-2022 school year with this post...a week ago today...the ICGS Family had their Field Day. Here is a video with the footage we captured...
https://youtu.be/TuC-ptKtq3k
Have a great Summer...we'll see you on August 18th! #WeAreIC #BeJimmy

Officially...the 1st day of Summer for our students & teachers! Have a fun & safe Summer! #WeAreIC #BeJimmy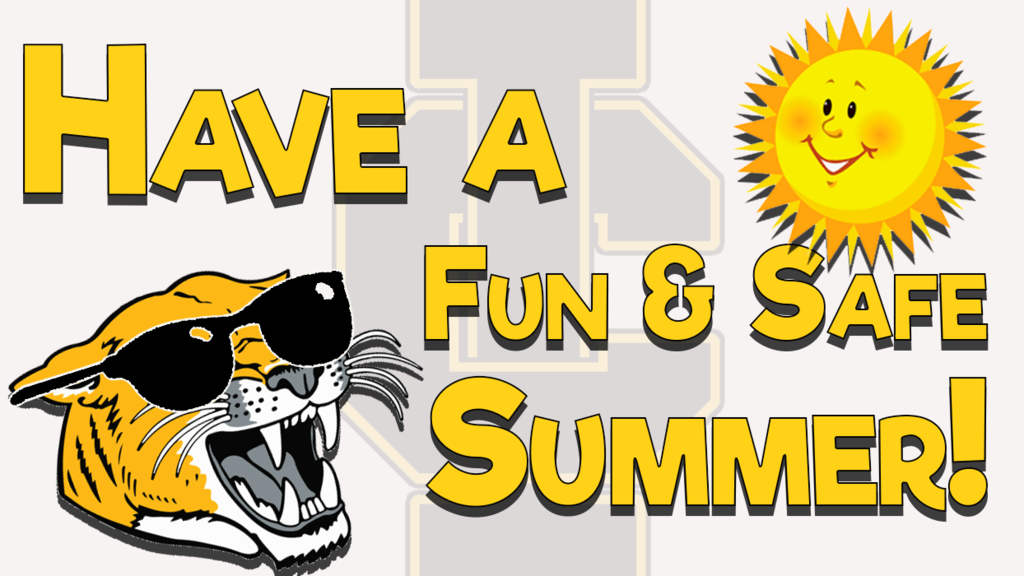 Reminder: IC schools will dismiss at 2 pm on Thursday 6/2/22 and Friday 6/3/22

The Illini Central Middle School Class of 2026 Commitment to Graduate Ceremony will take place on Thursday, June 2nd at 6:30 p.m. We will be streaming the event LIVE at the following link on The Illini Central YouTube Channel:
https://youtu.be/7ed_Dg8bdek
#WeAreIC #BeJimmy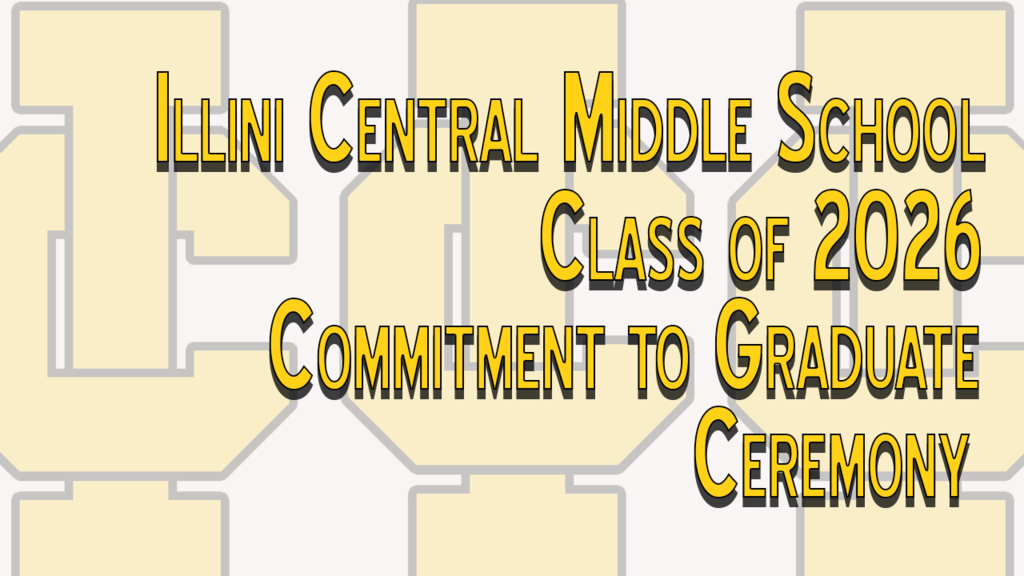 Today, we celebrate the Class of 2022 reaching a milestone in their lives. Our graduation ceremony will begin at 2 p.m. in the Illini Central gymnasium. We will be broadcasting the ceremony LIVE on our YouTube Channel at the following link:
https://youtu.be/p7lTI_wGLH4
Congratulations to the Class of 2022 & thank you for all of contributions to Illini Central through the years! #WeAreIC #BeJimmy

Tomorrow, Friday, May 20th...Illini Central will celebrate our high school students at the Annual Awards Ceremonies. The ceremony is open to the public and will begin promptly at 1:30. We will be streaming the event LIVE at the following link: youtu.be/muY2e9cLxWo #WeAreIC #BeJimmy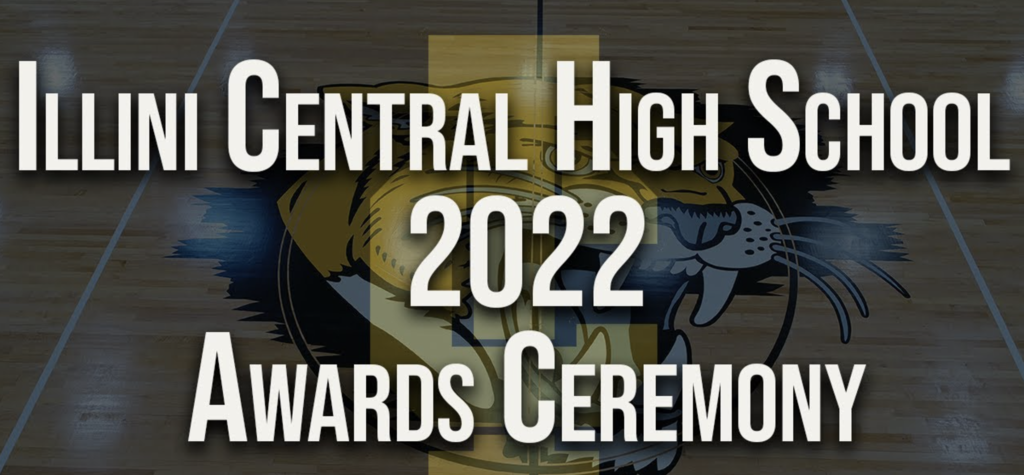 Just a reminder that the Illini Central Spring Band & Choir Pop Concert is taking place tonight @ 7:00pm in the High School Gym. This event features the 5th/6th Grade Beginning Band, MS Choir, MS Band, HS Choir, and HS Band. MS and HS groups performing will be playing songs from artists, movies, and musicals like: Aladdin, the Beatles, Bill Withers, Dear Evan Hansen, Panic! at the Disco, and even the game Civilization IV! The concert is free and open to the public, with doors opening at 6:30pm. There will be a short intermission before the HS groups perform to allow people to visit our Fundraising Tables. At the Spring Concert there will be Avanti's Gondolas for sale for $4, a Silent Auction Fundraiser, and an opportunity for Mr. Damann to get pied in the face - all to benefit Illini Central Music Boosters! There will be a bucket you can drop cash into, and if that bucket reaches for $400 by the end of intermission not only will a local business match the donation but Mr. Damann will get a pie thrown in his face at the end of the Spring Concert! #WeAreIC #BeJimmy


Senior Rory Bunn was named Illini Central Student of the Month for March. The Class' Heaven Williams sat down with her friend & classmate to discuss Rory's favorite teacher, what makes her proud to be from Illini Central, the person she admires the most in life, her advice to the "Freshmen" version of herself, how she's changed in 4 years of high school & much more. Here is the link to that interview on The Cougar Connection Podcast:
https://anchor.fm/illini-central/episodes/Rory-Bunn---Illini-Centrals-March-Student-of-the-Month-e1hv4j9
Take a listen & subscribe to our podcast. #WeAreIC #BeJimmy

We just posted the May/June 2022 Lunch Menu PDF to the District website. It can be found on the main page under Quick Links or at the following link:
https://5il.co/19jjp
This information is also under Dining on the website or the Illini Central app. #WeAreIC #BeJimmy

This afternoon...our #1 seeded Illini Central Middle School Scholastic Bowl team travels to the IESA Regional in Greenview. Their 1st match will begin at 4 p.m. & the 2nd will start at 6 p.m. The Championship match is scheduled to begin at 7 p.m. Wishing our students well as they compete for the Regional Title this evening. #WeAreIC #BeJimmy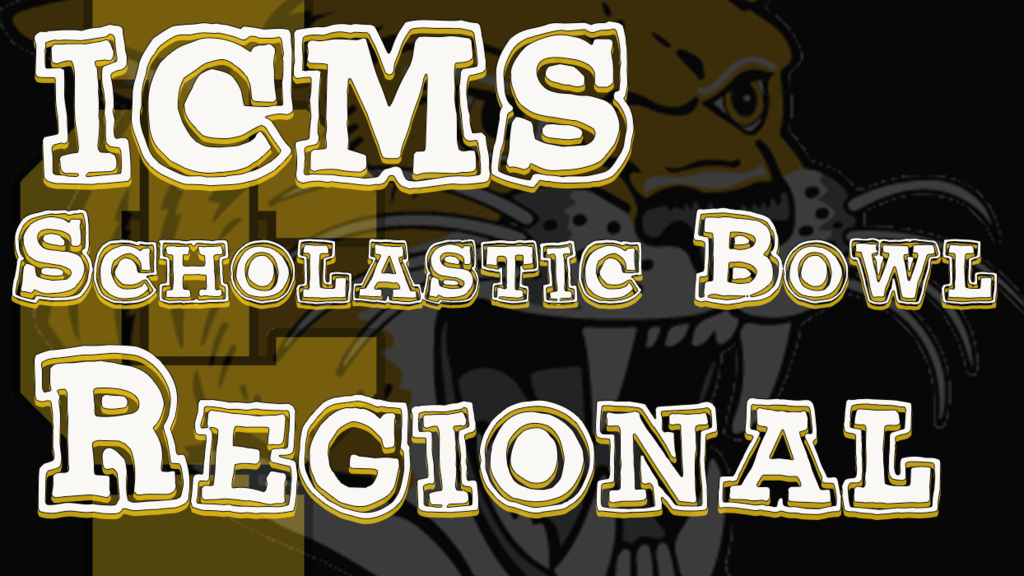 Reminder: IC schools will dismiss on Wednesday, April 27 at 11:30.