We want to make you aware that students who ride bus 6 will be riding home today on either bus 9 or bus 10. As a result, student drop off times for all three buses will be altered and many will be later than normal. We apologize for the inconvenience.
Bus 6 is running late this morning. Please pardon the delay. We will pick up students as soon as possible.

IC Schools will be conducting a lockdown drill in a few minutes. This is done in conjunction with the MCPD and is required by state law. This is just a drill. Thank you.

The Middle School baseball and softball games along with the High School golf match and cross country practice have been cancelled for this evening.

The Board will welcome two guest presenters at the Thursday, August 15 Board of Education meeting. BLDD Architects will provide an update on building addition planning. First Midstate, Inc., the district's bonding agent, will discuss funding options for school construction.

IC has 2 Paraprofessional (Teacher's aide) positions open for the 2019-2020 school year. Not sure if you qualify? - Be at least 19 years of age and; - Show proof of ONE (1) of the following requirements: - Associate's degree or higher; or - 60 semester hours of coursework Email
kparr@illinicentral.org
or
lsarff@illinicentral.org
or 217-482-5180. #WeAreIC


The Illini Central CUSD #189 Board of Education will hold a special meeting on Thursday, August 8, 2019 at 5:30 pm in the Grade School Library. The purpose of the meeting is for the Board to consider personnel recommendations.

Just a reminder of the events that are on our IC schedule for this week: Wed. August 7th: HS, MS & GS Registration from 2 to 7 p.m. & the Mandatory Sports meeting at 6 p.m. in the gym. Thurs. August 8th: Freshmen Orientation at 6 p.m. in the ICHS gym. #WeAreIC

Vacancy: Grade School Principal Qualification: Must Possess PEL with Administrator endorsement. Completed Teacher Evaluation training. Apply: Email resume, letter of interest, three letters of recommendation, and transcripts to: Mike Ward, Superintendent
mward@illinicentral.org
Subject: GS Principal Applicant

I know many of our families have tried to use Skyward to complete online registration, but are not receiving the necessary emails to reset their passwords. I know it has been quite frustrating...I have been working for the past couple of days with Skyward to correct our issue. As of about 3 p.m. things seemed to be working correctly. I am really sorry for the inconvenience. FYI: The secretaries will not be in the office until Monday morning if you need to give them a call. Mr. Wherley #WeAreIC

Online registration begins on Monday, July 22nd. Use your Skyward account to complete the registration process online. #WeAreIC
CLASS OF 2020: Senior parking passes go on sale today! Passes are $25. Students must bring a copy of their license, registration, and insurance in order to purchase a pass. The office is open from 7am-1pm daily, but closed 7/18-19. Juniors may purchase passes beginning 8/1.

Here is the link to the updated 2019-2020 District Calendar for Illini Central.
https://5il.co/8a3d
#WeAreIC


Illini Central celebrated their staff anniversaries & retirements at the end of the school year. Check out the News section of the IC website or the IC App for a list of anniversaries & photos. #WeAreIC

Big things are in store for you, Class of 2023! Congratulations on your promotion to high school...we are excited to help you with your "Commitment to Graduate" during the next 4 years. Now...have a great Summer! #WeAreIC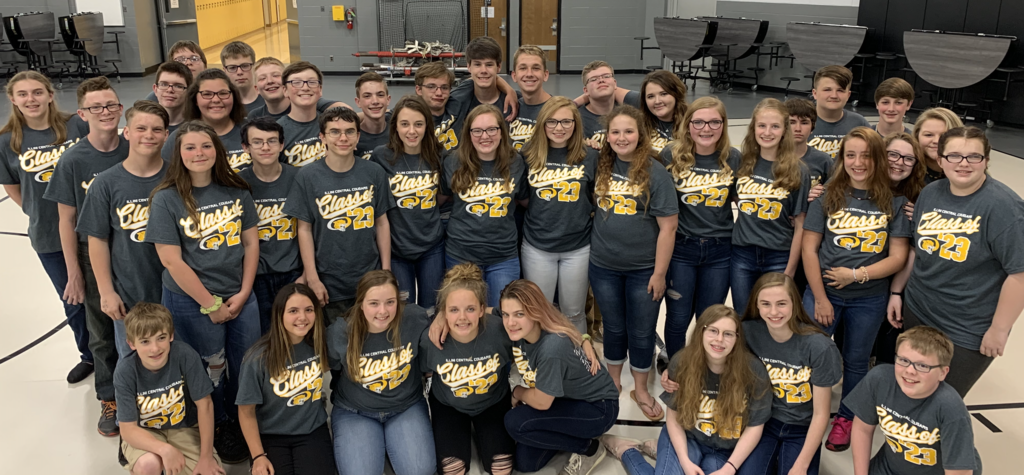 We want to wish the Class of 2019 well and thank them for all they've done for Illini Central! Thank you to Mrs. Kotewa for the great photos we just posted to our site from Sunday afternoon. #WeAreIC


You can sign up now for a FREE Developmental Screening for your 3 year old. Time slots are available on the 30th & 31st of July. Use this link to go to the online sign up sheet. For more info...visit the Pre-K Live Feed on our website or app.
https://www.signupgenius.com/go/70a0e4baeae28abfc1-julyprek
#WeAreIC