Good morning, Illini Central families! Here are the school supply lists for Middle & Grade school students: Middle School:
https://5il.co/1bzpc
Grade School:
https://5il.co/1d2pl
For the families of High School students...writing utensils & notebooks could be purchased, but until the students have their full class schedule...they will not know all that could possibly be needed. We hope your Summer is off to a great start! Take care. #WeAreIC #BeJimmy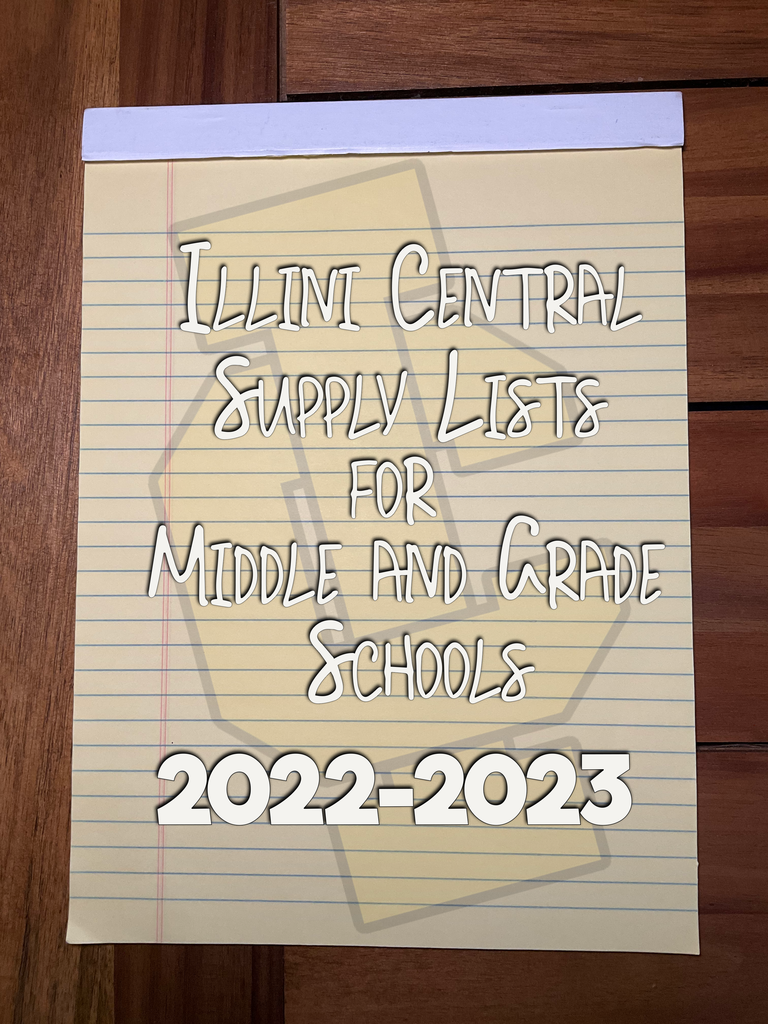 FYI: The Illini Central School Board Meeting for this month will be held on June 23rd. We posted in error earlier this week. Have a great weekend! #WeAreIC #BeJimmy

We experienced a momentary power outage that has affected our phones. If you call the school...you can leave a voicemail message through email that will reach the extension you chose. If you have a Summer School related message that would need a response from Mr. Kloba...please email him at
kkloba@illinicentral.org
Thank you & Sorry for an inconvenience.

Correction: The June 15, 2022 Board of Education Special Meeting will begin at 6pm. We apologize for the error in the previous message.

Reminder: The June meeting of the IC Board of Education has been moved to Thursday, July 23rd at 7:00 pm at the Mason City Public Library. The meeting will include a hearing on the amended FY22 budget.

Congratulations to the ICHS Honor students for the 2nd semester & the ICMS Honor students for the 4th quarter. Here are links to the lists: HS:
https://5il.co/1bs9q
MS:
https://5il.co/1bs9w
We are proud of your hard work & efforts #WeAreIC #BeJimmy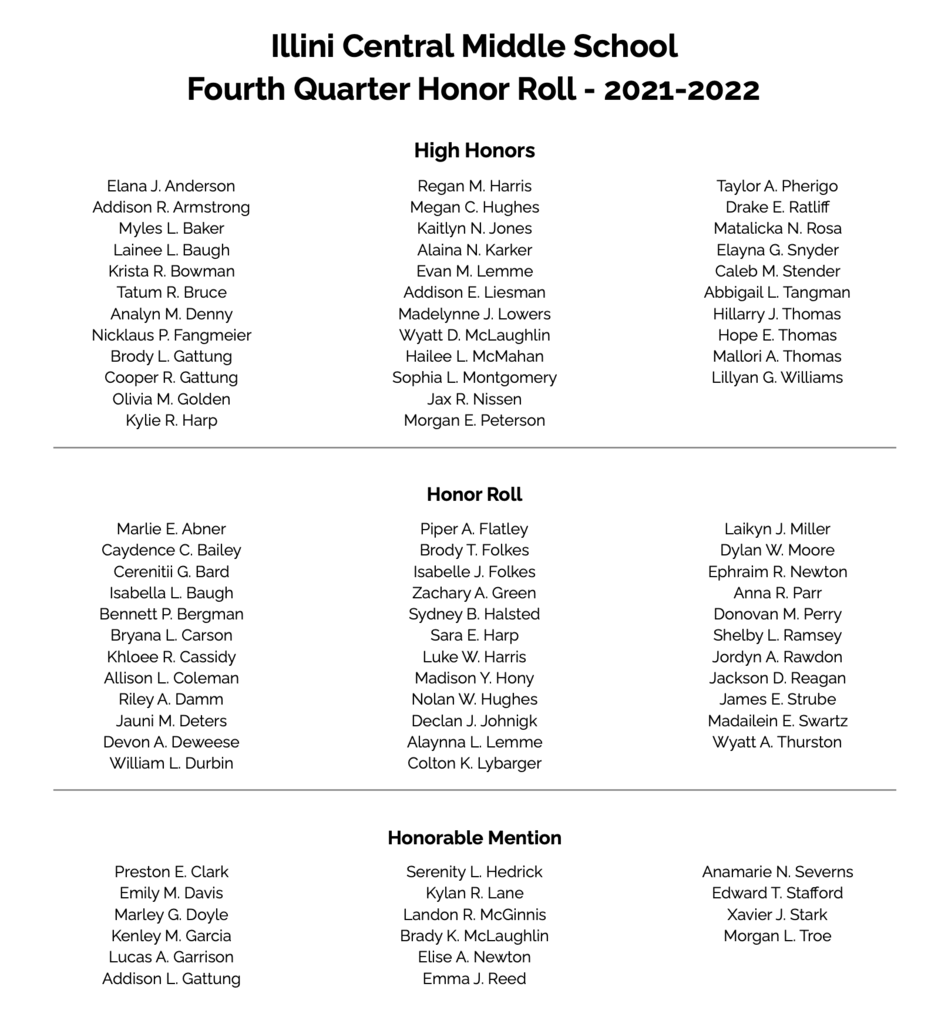 Officially...the 1st day of Summer for our students & teachers! Have a fun & safe Summer! #WeAreIC #BeJimmy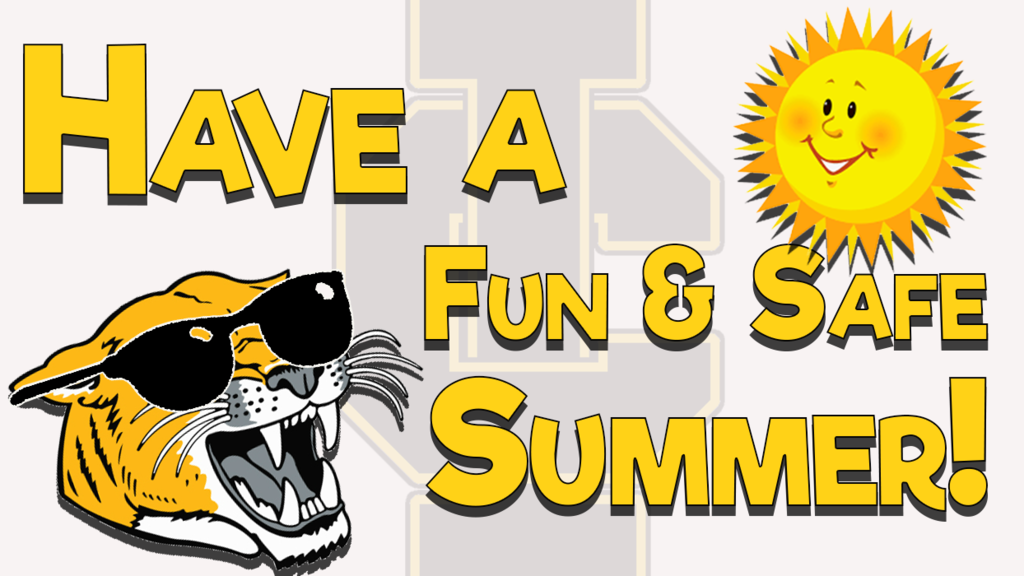 Reminder: IC schools will dismiss at 2 pm on Thursday 6/2/22 and Friday 6/3/22

The Illini Central Middle School Class of 2026 Commitment to Graduate Ceremony will take place on Thursday, June 2nd at 6:30 p.m. We will be streaming the event LIVE at the following link on The Illini Central YouTube Channel:
https://youtu.be/7ed_Dg8bdek
#WeAreIC #BeJimmy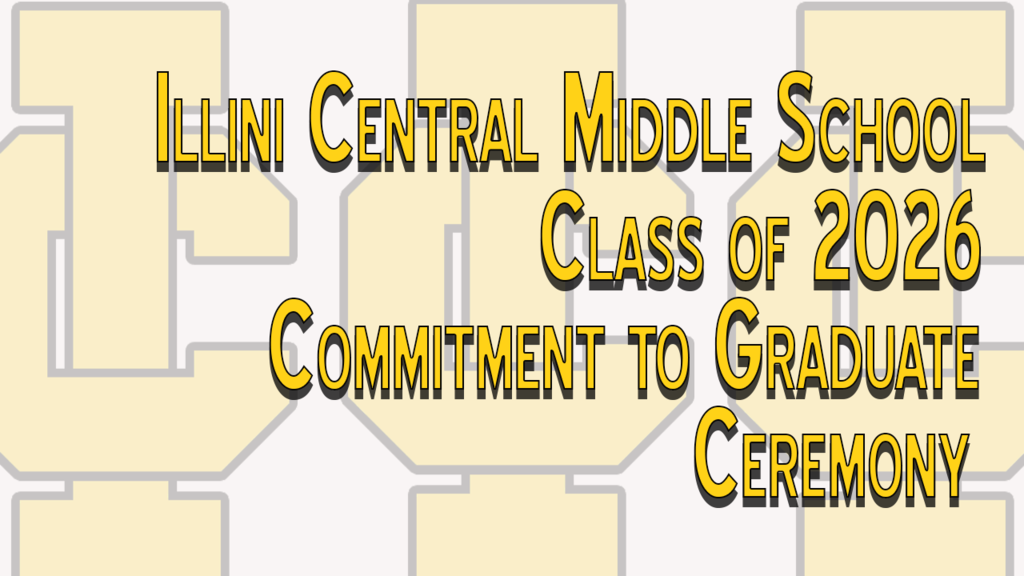 Today, we celebrate the Class of 2022 reaching a milestone in their lives. Our graduation ceremony will begin at 2 p.m. in the Illini Central gymnasium. We will be broadcasting the ceremony LIVE on our YouTube Channel at the following link:
https://youtu.be/p7lTI_wGLH4
Congratulations to the Class of 2022 & thank you for all of contributions to Illini Central through the years! #WeAreIC #BeJimmy

The Illini Central Middle School Awards Ceremony will take place on Wednesday, June 1st at 2 p.m. Families are invited to this event. #WeAreIC #BeJimmy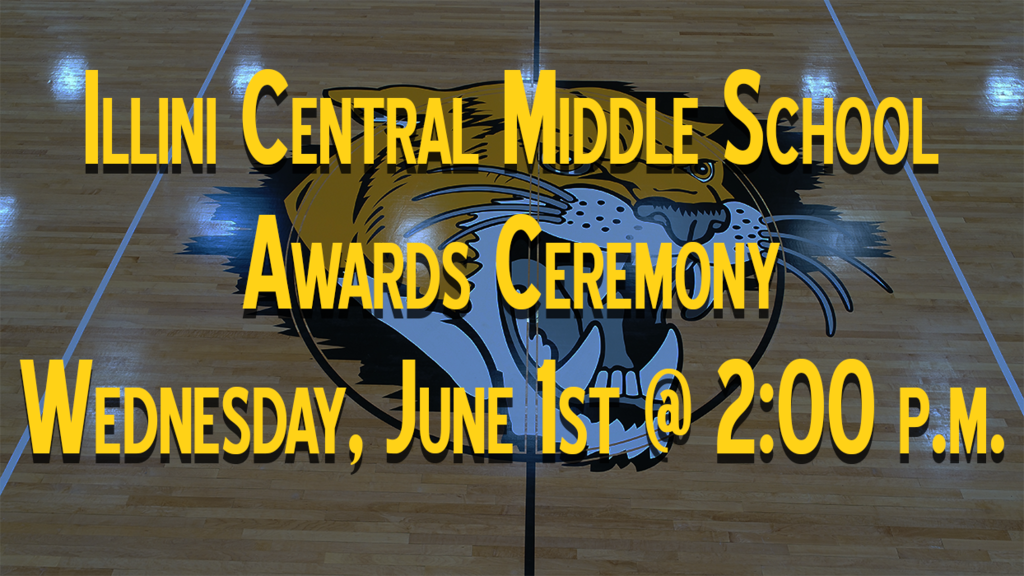 Middle School Yearbook Information: REMINDER: Online ordering is available until tomorrow, 5/20/22 . Yearbooks are $12.00. Online ordering for the Illini Central MS 2021 - 2022 Yearbook is now available at
https://buytheyearbook.com
to order Illini Central MS yearbooks. Once there, simply select the state, city, and school, and proceed into the ordering site.

Just a reminder that the Illini Central Spring Band & Choir Pop Concert is taking place tonight @ 7:00pm in the High School Gym. This event features the 5th/6th Grade Beginning Band, MS Choir, MS Band, HS Choir, and HS Band. MS and HS groups performing will be playing songs from artists, movies, and musicals like: Aladdin, the Beatles, Bill Withers, Dear Evan Hansen, Panic! at the Disco, and even the game Civilization IV! The concert is free and open to the public, with doors opening at 6:30pm. There will be a short intermission before the HS groups perform to allow people to visit our Fundraising Tables. At the Spring Concert there will be Avanti's Gondolas for sale for $4, a Silent Auction Fundraiser, and an opportunity for Mr. Damann to get pied in the face - all to benefit Illini Central Music Boosters! There will be a bucket you can drop cash into, and if that bucket reaches for $400 by the end of intermission not only will a local business match the donation but Mr. Damann will get a pie thrown in his face at the end of the Spring Concert! #WeAreIC #BeJimmy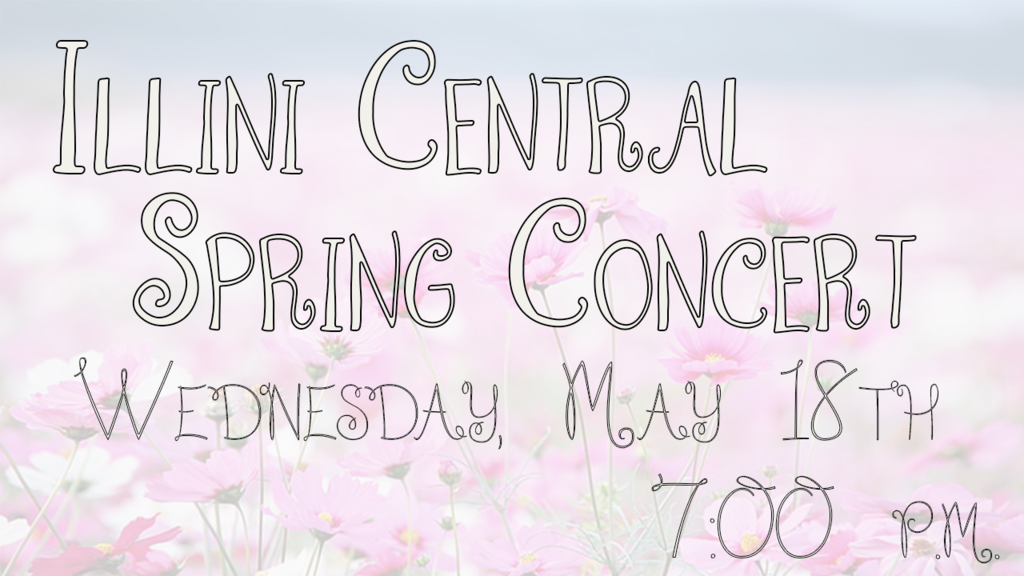 Here are the Daily Announcements for Friday, May 13th 2022:
https://5il.co/1aj3l
Have a great weekend!