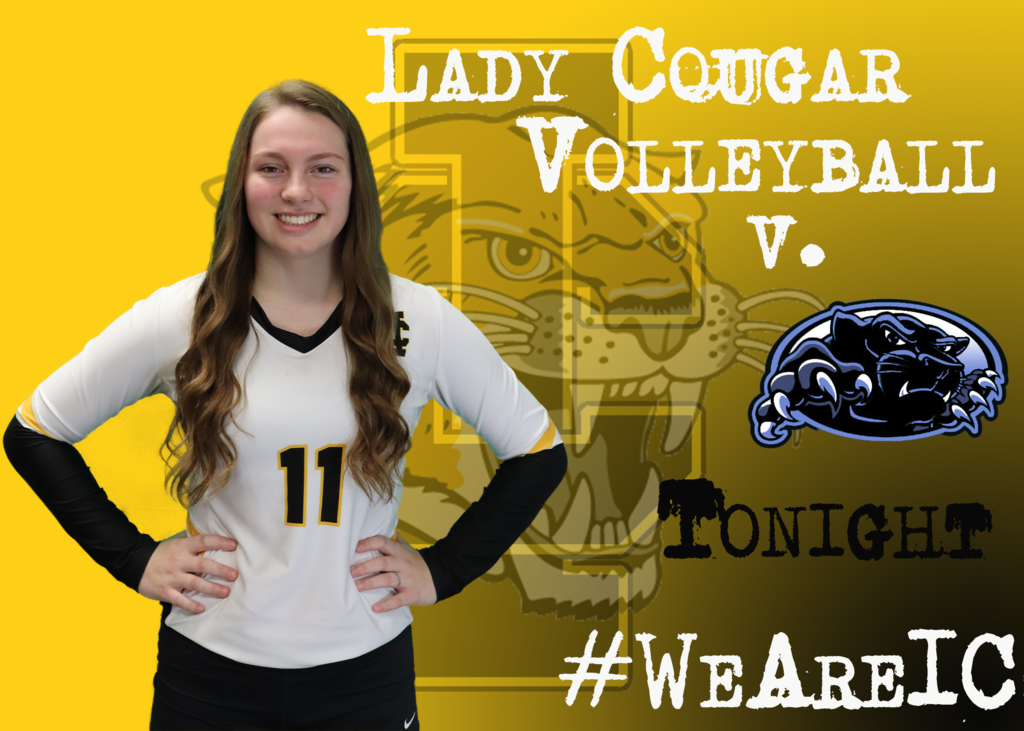 We have a number of events on the schedule for this afternoon & evening. Both the ICHS & ICMS Cross Country teams will be running in a home meet. The Lady Cougar Volleyball team heads to Glasford for a match with the Lady Tigers of Illini Bluffs. The ICHS Golf Team is traveling to Leroy this afternoon for their match. #WeAreIC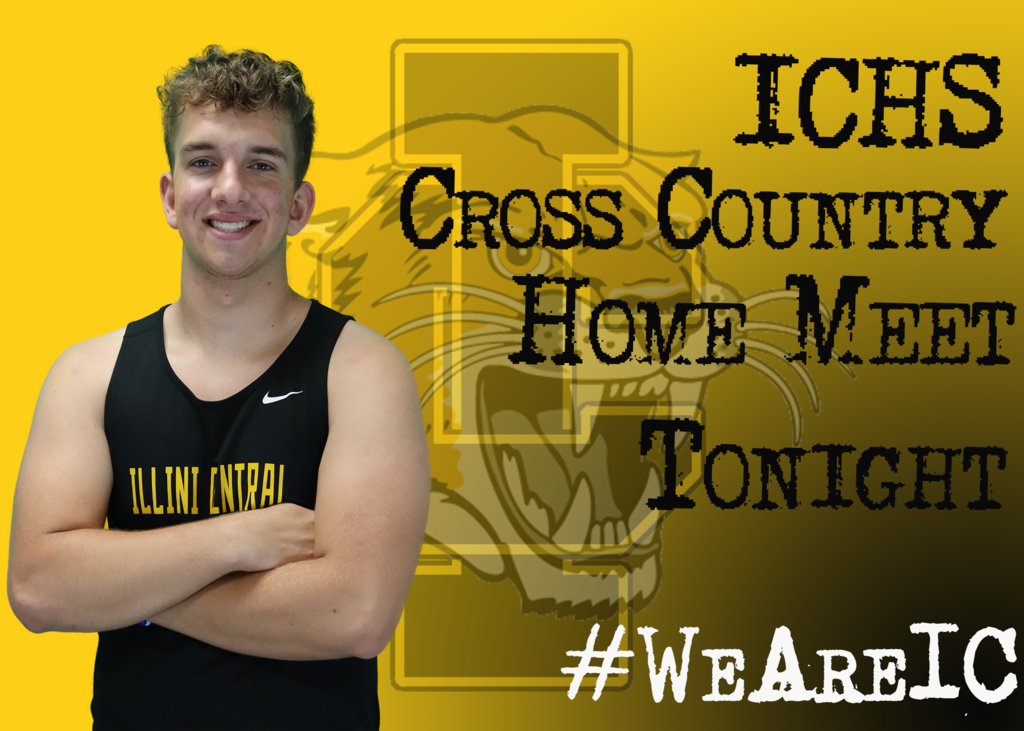 Good morning Illini Central Sports family! We want to wish ICMS 8th grade golfer, Bailie Krause well as she competes in the IESA State Meet at Kellogg Golf Course in Peoria. Bailie tees off around 7:36 this morning. We are proud of you, Bailie! Also the ICHS Volleyball team is heading to the Clinton Classic this morning for that tournament. We are rooting for the Lady Cougars to have a great day as well. #WeAreIC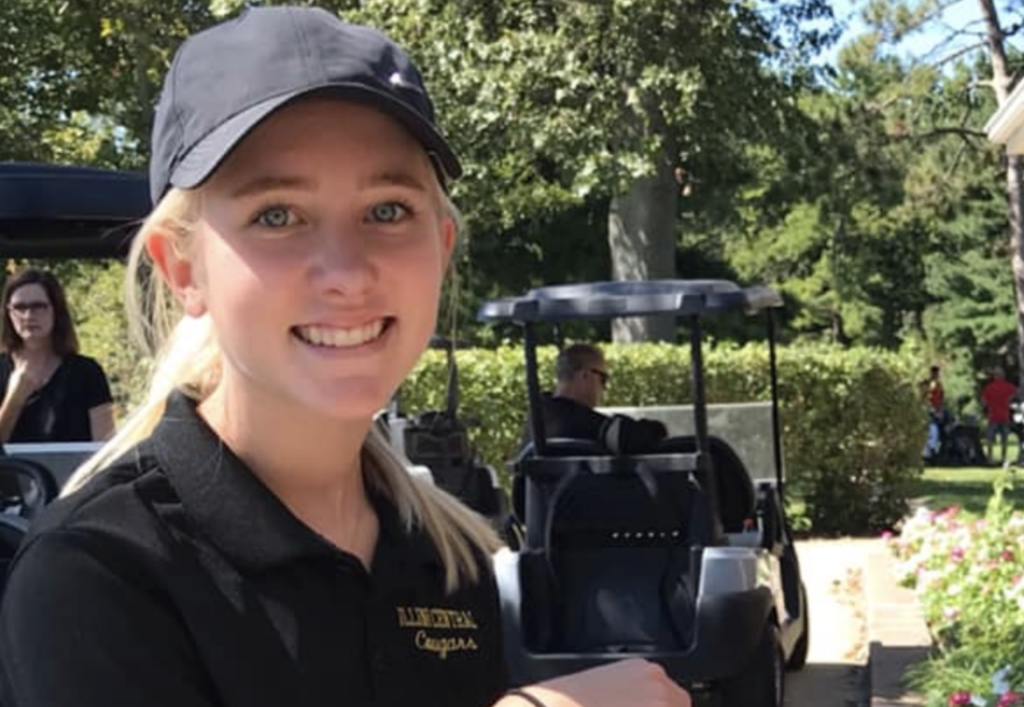 ICMS/GJHS cross country at the Rochester Invite. The girls team finished in 16th place and the boys team was 20th.
ICMS Girls' Basketball practice begins this Monday, September 9th after school until 5 in the IC cafeteria. Here are some important items to note as we get started. - Softball girls are not expected to practice until their season comes to an end. - Cross Country girls will come to practice following their workout with Coach Newell. Those same girls will always go to a CC meet when they fall on the same day as practice. - Practice is mandatory for all other athletes who want to play this season. - Practice jerseys will be handed out sometime next week. Shorts & a t-shirt are needed for practice on Monday. - No one can practice without an up to date sports physical on file at the school. Please make sure these are turned in. - There will be a mandatory parent meeting on September 24th in the IC Cafeteria at 6:30 p.m. to cover things for the upcoming season. This is one of the 1st open nights that did not conflict with another sport. A practice schedule can be found at this link:
https://5il.co/a2jv
It will be added to the IC Sports Practice calendar in the near future. Paper copies have already been handed out...another one will be available on Monday...as well as our Remind app information. We are looking forward to getting the season started on Monday. #WeAreIC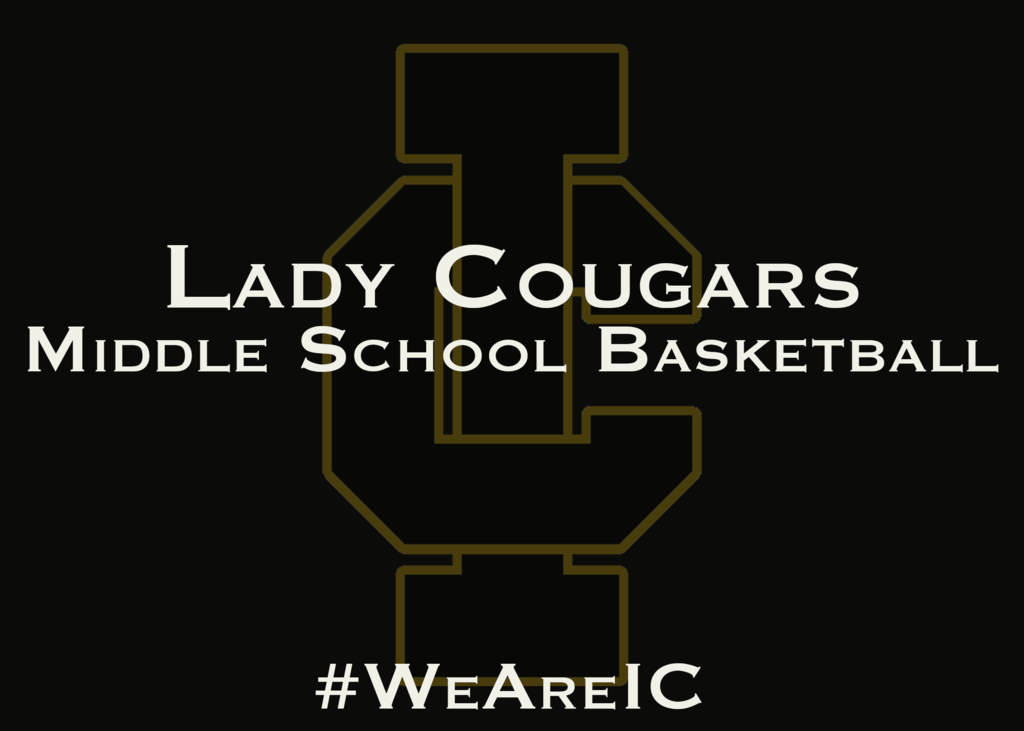 Home xc meet, girls scores: OLY 20 WLB 56 IC 63.
Home xc meet today. Boys scores: Oly 15, Wlb 63 SF 76 Bea 111 IC 115
HS Girls Basketball will begin their shooting program on Monday from 3-3:45 for anyone interested in playing basketball.
Tonight, the Lady Cougars begin their 2019 Volleyball Season as they travel to Athens. The match will be broadcast LIVE on the NFHS Network at the following link:
https://www.nfhsnetwork.com/events/athens-high-school-athens-il/gamaa54a4384b
But for you to gain access...you need to visit the following link first to redeem your FREE account for this Illini Central Sports year. Here is that redeem link:
https://www.nfhsnetwork.com/redeem
Use this Promotional Code to get set up: IlliniCentralSAP1920 We want to wish Coach Burks, Coach Meeker & our Lady Cougars this evening and throughout the season! #WeAreIC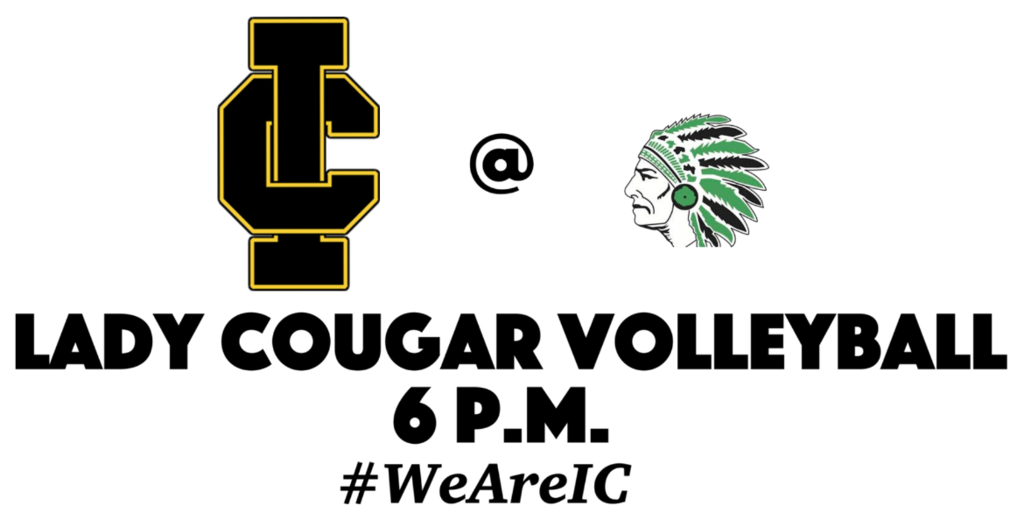 On Saturday, August 31st, our ICHS golfers participated in the annual Bulldog Invite out at Country Hills Golf Course in Greenview. The par for today was 72. We are so proud to say that out of 18 teams, our Cougar golfers took 3rd Place!! Carter Martin also received the 8th place individual medal overall with a score of 87. Kase Renken was right behind him for the 10th place medal overall with a score of 88. This has been such an exciting year for our golf team and we have only just begun! #WeAreIC
Tomorrow, the ICMS teachers will have sign-up sheets for any 6th, 7th & 8th grade girl who would like to play basketball this season. Practice will be starting soon...within a couple weeks. So, make sure if your student athlete wants to play...get that sports physical scheduled. No one will be allowed to practice without one. We're excited to get the season started. #WeAreIC
Tonight is Meet the Cougars for the Lady Cougars Volleyball Team! The event begins at 6 p.m. in the ICHS gym. All other ICHS & ICMS Fall Sports will be recognized as well. #WeAreIC
7/8th grade girls xc team finished behind St. Agnes 24, Springfield Christian 52, Lewistown 52 and IC 92.
5/6th grade boys xc team finished behind St. Agnes 31, WLB 47, Springfield Christian 58 and IC 80.
5/6th grade XC girls finished in 2nd place out of 5 teams with 66 points behind Lewistown 34
Today's middle school baseball game against Williamsville has been cancelled. Due to wet field conditions baseball and softball practices for 08/26/19 have been cancelled as well. #WeareIC
The home middle school baseball game has been cancelled and there will be no practice. The middle school softball game has also been cancelled and there will be no practice for softball either.
The ICMS Golf team will not practice this morning due to the weather as well. Since today is the 1st ICHS Golf practice...they will still be starting at 9 a.m. & doing some drills before the storm gets into our area. #WeAreIC
Due to the impending weather this morning, ICMS Cross Country practice has been cancelled. #WeAreIC
Don't forget that the IC Mandatory Sports Meeting is scheduled for this Wednesday night August 7th at 6 p.m. in the ICHS gym. Make sure you are getting your sports physicals taken care of as well. #WeAreIC
ICMS Baseball practice will begin on August 5. Practices will be from 3-5 the first week which runs through August 9. Boys entering 6-8 grade will be able to attend as long as you have a current sports physical on file. #WeAreIC
As we rapidly approach the start of practices for the Fall sports at IC...we wanted to remind all athletes that you cannot practice without a valid sports physical. Please get those scheduled & the forms ready to turn into your coaches. #WeAreIC
Attention Illini Central Athletes & their families!! The 2019-2020 Mandatory Athletic Meeting will be held on Wednesday, August 7th from 6-7 p.m. All ICMS & ICHS athletes are required to attend. #WeAreIC
The ICMS volleyball open gyms have been moved to the high school gym. The dates are July 3rd, 10th & 17th. The times will remain the same...5:30 to 7 p.m. #WeAreIC
Best thing about Illini Central Cougar fans...they always turn out to help our teams! Today, the Lady Cougars basketball team is having a IGA cookout from 10-1. Please come out & have your lunch grilled by some of our best kids! #WeAreIC
Congratulations to Jayden Flores and Dylan Aragon for finishing 5th place out of 28 teams in the Bass Fishing Sectional.
Congratulations to the following middle school track athletes that qualified for State: Madison Hughes in hurdles, Kylie Green in hurdles, Sophia Schneider in shot put, Belle Kelly in high jump, Trenton Dietrich in shot put, Avery Higdon in discus, Zachary Entwistle in shot put, and the 4x100 team of Trenton Dietrich, Brendin Folkes, David Grim and Avery Higdon.
Just a reminder that the Greenview 8-Man Football meeting will be taking place tonight in the ICHS gymnasium starting at 6:30. #WeAreIC