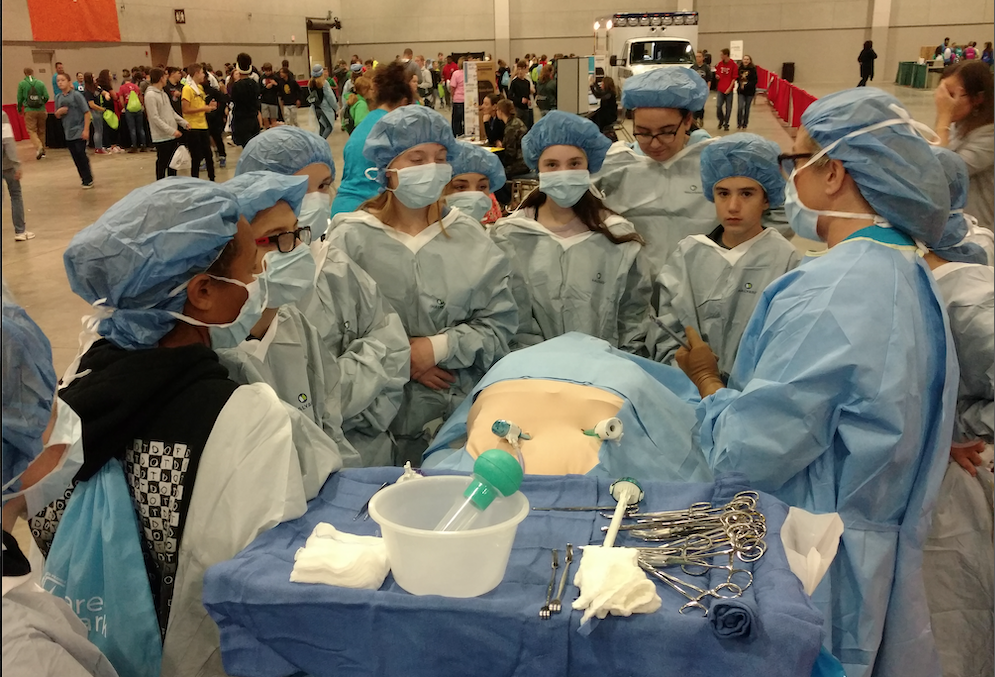 ICMS Students Attend CareerSpark
ICMS
Friday, October 11, 2019
On Tuesday, October 8, 8th grade students took a field trip to Peoria to attend CareerSpark. CareerSpark is an interactive, hands-on expo designed to give students a taste of a variety of career paths.
Students got to experience a multitude of different job experiences. The goal of the expo is to help "spark" an interest in students' future career goals.
One of the best parts of the day included seeing a couple of Illini Central Alumni.
Serena Blackstock, who works for Hanson Professional Services, Inc. She's a civil engineer and surveyor. Serena graduated in 2004.
Cory Bagby is an employee of Bayer...formerly known as Monsanto. He is a seed technician. Cory graduated in 2005.
The 1st two photos include Serena & Cory.
It was a fun day and our students received a lot of information about possible plans for their futures.
#WeAreIC